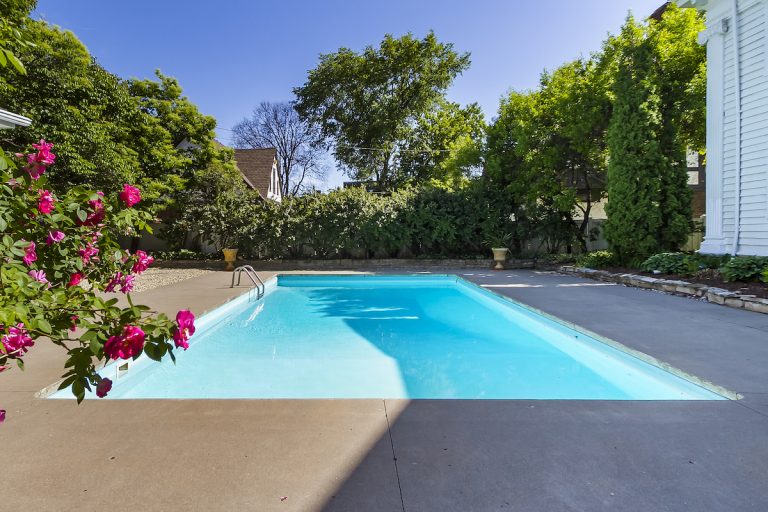 Owning a swimming pool might seem cool, but is it really worth it?
Summer is just around the corner, but it looks like that fun summer vacation might need to be put on hold. Some people may still be worried about the safety of traveling, and airlines have severely cut the availability of flights. With that being said, many popular tourist destinations remained closed due to the Coronavirus Pandemic, those that aren't closed have been limiting capacity to aid social distancing guidelines. 
With all these restrictions and concerns in mind it's no wonder people want to turn their background into their personal paradise.
Without knowing when public pools and beaches will open back up it's no surprise that the demand for personal pools has skyrocketed recently. This demand mostly includes inflatable pools, but a growing number of people are considering a permanent in-ground pool instead. 
Everyone knows swimming pools are expensive, but here's a breakdown of the actual cost.
When it comes to installing a swimming pool, countless things must be considered, including excavation costs, size, materials, heating and any extras (waterfalls, slides, etc.) All these factors have the ability to wildly affect the cost of your pool.
In a report from Home Advisor, vinyl in-ground pools were stated to start as low as $20,000. However, the same in-ground design using gunite or concrete can range from $35,000 to $100,000 or even more. Above ground pools are exceedingly cheaper than in-ground pools, depending on model and area installation in ground pools can range from $1,500 to $15,000.
Of course, the upkeep of these pools don't come cheap.The required maintenance of these swimming pools can have an annual cost ranging anywhere from $500 to $4,000. These Costs can include regular cleaning of the pool, maintaining the water, electricity costs and any gear or utilities needed for the off-seasons. 
While these pools seem expensive, they do have an impact on the value of the property they're being placed on. While some homeowners believe this large expense will bring them a return on their investment, this is not always the case.
Looking at it from a buyers point of view, these amenities may be attractive to some, but have the possibility to drive others away. For example, the idea of a house with a pool may be off putting to families with young children. While others simply may not be interested in the yearly expenses that accompany a swimming pool.
Of course theres always an exception. If pools are basically standard in the neighborhood, such as certain communities in Florida or California, they may not have that much of an impact on buyers expectations. 
For more, stay tuned to my blog. If you're looking for a Realtor to assist you in buying or selling a home in Merced, California, get in touch with us. We're looking forward to hearing from you.