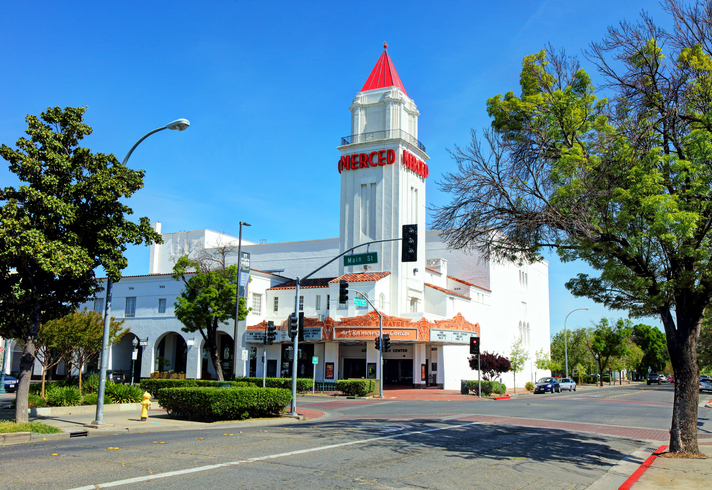 If you're looking for a place in California that pulses with so much energy and opportunity, look no further than the city of Merced. Its population and economy are both thriving, thanks to the University of California, Merced located within its confines. As the university grows in prominence, so too does the community that it considers home.
Economy and education
Compared to the rest of California, Merced has fairly affordable housing. Its economy primarily runs on agriculture/food, retail, and manufacturing. However, just like the rest of California, its economy has so much potential for growth and opportunity.
Merced owes its amazing education system to the presence of UC Merced, the first university dedicated to research founded in the U.S. in the 21st century. This public university is known to provide top-notch education to all. Its inclusivity has worked wonders for members of the community, particularly the underrepresented sectors. Low-income families with little to no access to education opportunities elsewhere can take advantage of what UC Merced has to
offer. Students here become more eligible for employment upon graduation and this essentially boosts the city's local economy.
Merced's proximity to areas with high tourist traffic like San Francisco, Lake Tahoe, and Monterey also allows its residents to shine in the tourism sector.
Fun
Merced has the advantage of being only about two hours away from Yosemite National Park. Yosemite also has children's playgrounds while the lake itself is open to boating rentals and swimming.
If you don't want to leave Merced, you can still experience the great outdoors through its green public spaces. Applegate Park offers a children's playground, sports areas, picnic areas, rides, an open theater, and a garden of roses. The Applegate Park Zoo is also located inside. For true nature and wildlife lovers, the Merced National Wildlife Refuge is an amazing place to visit as well.
Other great Merced parks to visit are:
For a museum tour, the Castle Air Museum in nearby Atwater has historic aircraft displays to thrill those interested in the history of aviation. Within the city itself, you can learn its local history through the Merced County Historical Society's museum. Meanwhile, the Merced Multicultural Arts Center displays local artworks and the artists behind the pieces.
Downtown Merced puts culture and entertainment together with its array of dining spots and retail centers. It is also the venue for community events like the annual Cap & Town Block Party to honor UC Merced's graduates, as well as summer fests and sporting events.
Lifestyle
The lifestyle offered by Merced is one that is worth the move. The diversity of the area means that everyone is welcome to live in the city. Available properties here are usually single-family homes, mostly in ranch or contemporary styles. Some older homes here possess that elegant Victorian touch. Apartments are also abundant here to fill UC Merced students' need for rented lodging.
Merced is also found near cosmopolitan areas like San Francisco, Sacramento, and San Jose so it scores the perfect balance between the small-town vibe and urban convenience. It also has warm temperatures, with winters averaging around 50 degrees and summers averaging around 90 degrees.
There is so much to look forward to when you live in Merced, California. If you want to consider this wonderful city as your next home, you can count on our team at Soldavi Realty to help you see your real estate journey through. Just call us at 209.975.7653 or drop us a note at info(at)soldavi(dotted)com. Let's discuss your plans today.